I feel like all my posts have started off with an apology lately so I'm NOT going to do it now. Nope. Not. Gonna. Apologize. For. Being. A. Blog. Slacker.
Moving on...here's this week's cool topic:
1. Visit every MLB stadium in the U.S.
2. Take photos as a vintage pinup model.
3. Have a kid.
3. Visit Canada...ok, Em. Visit Em, in Canada. There, that's much better.
4. Paint my own "Starry Night".
5. Start exercising on a regular basis. Not just on a every 10 years basis.
* * * * *
Join in on the fun, create your own fun post & link up below!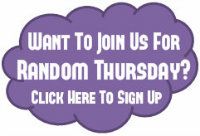 Next week's topic: Where Do You Like To Go On Vacation?... (newsletter coming soon!)