1. I need a new pair of black pants for work. The pair I wear now are still holding up but I'm afraid I might have to show up in a black trash bag if they ever end up getting a crotch hole or something. It's all about back up plans peeps.
2. Been there. Many times.
3. Packing is not going well. However, in my defense the MIL did come over this weekend & interrupt my sorting process. She's totally to blame.
4. Two of my favorite ladies in one movie? Yes!
5. My Nook has literally become a semi-expensive paper weight. I really need to get back into reading. Anyone have any thriller/crime novel recommendations?
6. Fellow ketchup lovers will probably be the only one's to understand why I just about jumped for joy at the possibility of this actually getting to the states. Seriously, do you know how many times I've almost hit another car on the freeway because I couldn't get to my ketchup?!
7. Is it possible to blog your brain out? Not that I'm saying I could ever give this up, I love it/you guys too much to jump ship, but I feel like Im starting to repeat myself on here. Things need to change, like I either have to win the lottery so I can tell you all about how much better off than you I am or I need to have a kid. Maybe I'll pick up a lotto ticket when I get some gas today.
8. Dont know if I mentioned it or not, but when I went to Vegas w/
Em
we visited a local sex museum that had a room full of old (like 1912 kinda old) porn playing & this picture totally just brought back massive hairy bush flashbacks haha.
9. The Walking Dead: As much I loved the more personal-not-so-cluttered-with-characters episode this week, I'm really pissed I didnt get my weekly dose of Daryl. Wtf, AMC? Us girls need our roughneck eye candy dammit.
10. You guys should totally join this swap! Don't fight it, just click the cute button.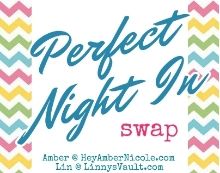 BONUS:
11. I was given a
discount
code by Kohl's to share with you guys. So if you're doing any shopping at
kohls.com
in the next few days, use
TENFORBLOG
(expires 3/9) for 10% OFF your order.
* * * *
Create your own 10 on Tuesday list & link up here so we can all check out your fun post.