This week has gone by so slowly, I'm so glad it's finally Thursday. Not only because the weekend is only a few hours away but also because now it's time for
Random Thursday
with
Em
,
Sarah
, and I!
This weeks topic:
Dude, if you guys actually knew how many times this goes through my mind on a daily basis. Seriously, it's a lot. Waking up at 4am to be at work by 6am is tough. Like, taking naps in the car during lunch time kind of tough.
As shitty as it is to not be able to sweat out hundred dollar bills and actually have to work for a living, I don't know that I'd ever not work. It's who I am, I'm a worker bee, not a stay-at-home bee. But if I ever had the opportunity to not have work & be able to do anything I wanted but still have my bills paid, I'd totally do this ->
Spend ALL day at the beach.
huntington beach, ca
Volunteer as a baby cuddler.
Learn to paint. Really well.
Travel the U.S.
* * * * *
Hope you'll join us & share what you'd do if you didn't have to work!
And, if by chance you don't have an actual cash paying job but are instead a SAHM, you can still play along...just tell us what you'd do if you didn't have to be home with the kiddos; go back to school, travel the world by becoming a flight attendant? The options are endless.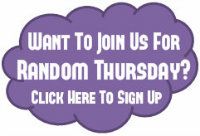 Next weeks topic:
5 Things I Use Everyday...
* * * * *
Totally gonna toss this into mix cause I had a lot of fun putting it together:
I wrote a guest post
HERE
today about all the random crap I put in my 'Carry On' bag when I travel. Check it out if you love me. Seriously, I need reassurance.