It's Random Thursday time!
Which of course means it's time for a somewhat mindless but oh-so-very fun post. Hopefully all you cool kats will not only be reading this but also joining
Em
,
Sarah
, and I for today's topic, which is...
I wish I could say I'm feeling the effects of the Fall season right now, but I'm not. Truth is SoCal's being a bit of a stubborn dick-wad and is allowing the awful summer heat to stick around a while longer. Yesterday's temp was 103 at 5pm...wtf?!
Anyway, here's all the stuff I normally love about Fall ->
Starbucks coffee on a cold morning
Cinnamon Dulce Latte
Comfort food
Fall scents
Apple cinnamon candles are the fucking best.
Fall TV
As if you weren't already aware of my addiction, right? Yeah, I'm a TV junkie. The proof is here.
Warm & comfortable 'fall' outfits
'Bumming it' style is more like everyday style up in here. What can I say, I'll forever be 17.

* * * *

Alrighty, now it's your turn to share all the things you love about Fall! It's fun, you'll get a few extra page views & comments...us bloggers love that shit. Also, it's fun.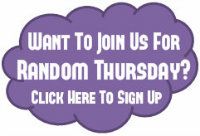 Next weeks topic:
All Things Halloween...