Welcome to Random Thursday!
I'm still in awe of how many of you wonderful ladies decided to join in on the RT fun last week. Thanks, you really should've seen the huge smile you put on my face. Hey, maybe we'll hit those numbers again this week & I'll take a photo of my smile for you.
Win. Win.
Alright, now onto this weeks topic:
Oh the sweet hotties of the 90's...
There was a time back in the day, when I was wee little tween, that I fell head over fucking heels for these fellas. Poster on the wall, my name scribbled with their last name, their movies & shows being replayed over and over. Ha, what a dork.
So here they are, the young men that stole my little pre-teen heart.
Benny 'The Jet' Rodriguez (Mike Vitar) from The Sandlot. Not only was this movie hilarious, yes I still watch it & laugh, but I thought this little dude was the bee's knees. He was cool, could play baseball like a major league-er, and wore Chucks. Swoon. Maybe not so much anymore though :/
Pike (Luke Perry) from Buffy the Vampire Slayer, the movie. He may have been a dirty mechanic but homeboy could wear the shit out of leather jacket & ride a motorcycle like a champ. Could he kick vampire ass? Not so much, but he was still hot. I still laugh every time I hear Buffy say "Pike isn't a name, it's a fish."
Pacey Witter (Joshua Jackson) from Dawson's Creek. Not quiet the bad boy but not an angel either...just the perfect mix of both. I remember seeing him all hung up on annoying ass Joey & thinking, I'll love you...screw her! Gotta say, he's aged very well.
Zack Morris (Mark-Paul Gosselaar) from Saved By the Bell. He was so damn smooth, how could any girl resist him? Um, they couldn't. Not even the snob bitch from the beach club could resist him. *sigh* Oh how I dreamed of being Kelly Kapowski & having him pine over me like a fool. Not gonna lie, I totally cried when they broke up over stupid Jeff.
* * * *
Alright, I'll be the first to say some of these dude's didnt age so well but that doesn't mean I wouldn't have taken a run at them back in the day. Mmhmm.
Now it's your turn. Share who your First Celebrity Crushes were. Oh, it's embarrassing? Who cares! Believe me, it was easy admitting I used to ogle over Benny 'The Jet'.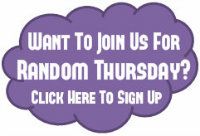 Next weeks topic: Blogger Pet Peeves...