A few weeks ago I signed up for a 'Favorite Things' swap that
Leeann
was hosting. I had done a couple of these swaps last year & had fun shopping for the other person but have to admit it's a bit of a let down when you put a lot of effort into it & your partner does not. Lame-suace fo' sho' guys.
Luckily that wasn't the case with my newest swap buddy
Lia,
cause she totally hooked it up with some pretty rad stuff. Check it out -->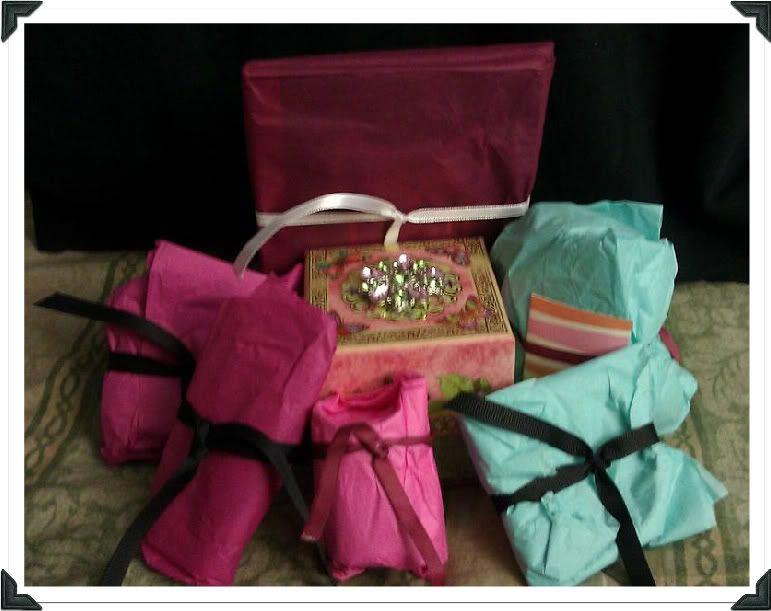 I really wasn't expecting this many things but was super happy to see the box so full :)
1. Cute note card from Lia.
2. Handy dandy compact green re-usable bag.
3. Another adorable re-usable bag (love that it resembles a strawberry!). These are definitely going to be used.
4. A bunch of fashionably unique bracelets with charms on them.
5. Owl notebook
6. Cute purse hook. Say goodbye to putting my purse on the gross floor.
7. Box full of great smelling bar soap. Love love love the box.
8. Yummy pumpkin spice scented candle.
9. Burt's Beeswax Lip Balm - Rusty pocketed this as soon as he saw it, haha.
10. Shell from Daytona Beach, FL where Lia used to live. The beach is one of my favorite places.
11. Pure Ice - Pink nail polish (totally a color I'd pick)
12. Pure Ice - Silver glitter nail polish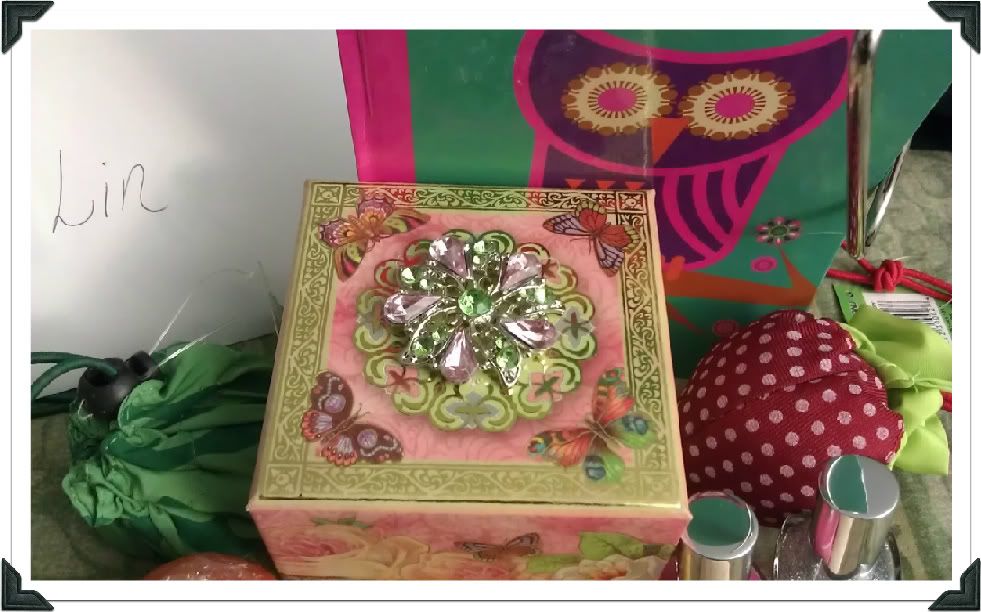 As if the box wasn't cute enough, it also has a beautiful pink & green brooch-like adornment on it.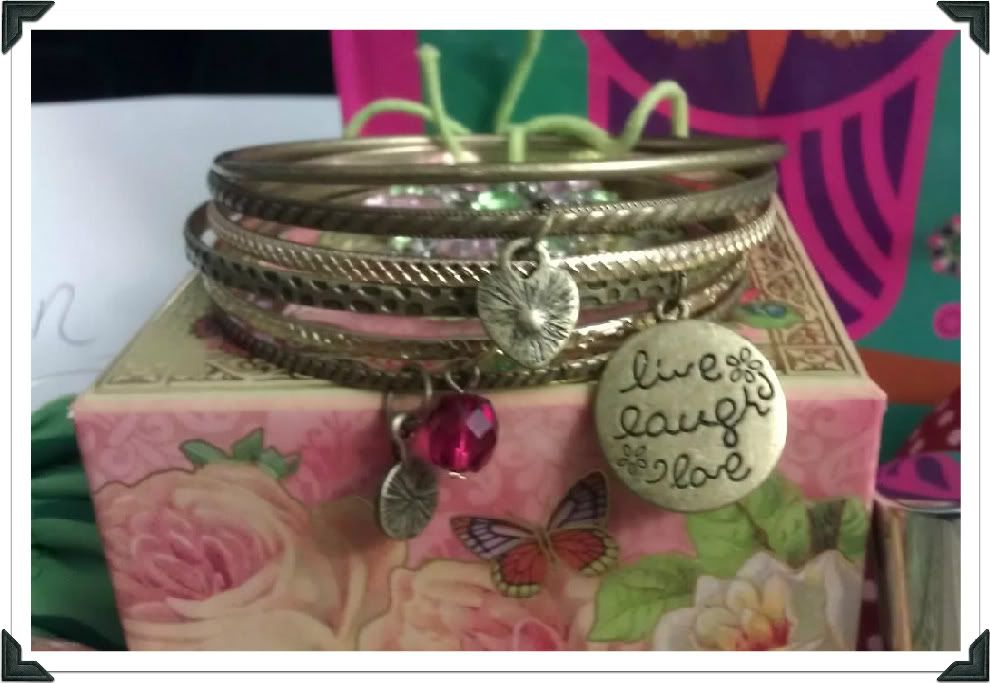 I've never been much of a charm bracelet person but these are small enough to not annoy me with the clinking...nice pick Lia.
I got her a few cute things too, at least I hope she thinks so. If anything, she got a free pack of Starburst out of it. And honestly, who the hell doesn't like them, right? Although if I'm going to be completely honest I only like the red ones and sometimes I'll feel bad for the mediocre pink ones & eat them too.
The others? I either toss them or leave them laying around for Rusty to eat..my little candy scavenger.