I'm not much of a water drinker. I know it's something my body needs in order to stay healthy but I just cant bring myself to down it. I've tried adding those flavor products but most of them don't taste very good. They taste
fake
.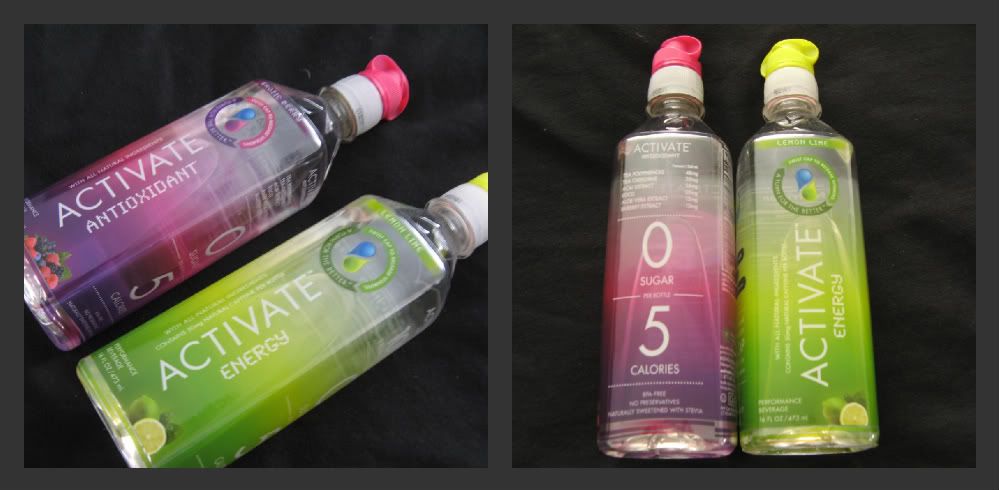 I had seen these drinks at my local grocery store before but never gave them much thought so when the company offered me some to try I was pretty excited. Turns out that the water in the bottle isn't what has vitamins. The colored cap is actually what holds the vitamins, making it so they don't just sit there in the water losing it's potency.
I tried the Berry flavored one first, with it being the equivalent to drinking 2 cups of green tea I thought for sure it was going to taste gross but it wasn't. Not one bit. It was sweet but because it doesn't contain any actual sugar, only all natural Stevia, it didn't leave that sugary film in your mouth which I was happy about. I found it to be a bit tangy, a little soury almost but I think that was only because I drank it at room temperature. I tried it again after being in the fridge for a while and it was way better.
The Lemon-Lime wasn't my cup of tea but then again I've never been a fan of anything with a Lime taste. I found this one to be a little bit too sour for my taste but my mom tasted it and really liked it so I guess to each their own. However, after reading that this water alone would be the equivalent to eating 2 bananas, 29 apples and 33 cups of blueberries I quickly finished the bottle, ha-ha. No joke, those are a ton of vitamins! Both drinks were refreshing when chilled, easy to swallow, no strange after-taste and reminded me somewhat of Vitamin Water (about the same cost too).
ACTIVATE
:
ACTIVATE's formulas are designed to help you maintain a healthy, active lifestyle. Using the freshest, highest quality ingredients kept fresh and potent inside our cap, we offer a Core Line of drinks for everyday health maintenance – featuring Vitamin, Immunity, Energy and Antioxidant. We also offer a line of Workout drinks, packed with electrolytes and vitamins, available in four flavors – Grape, Passion Fruit, Lime and Grapefruit.
ACTIVATE drinks contain 0 sugar, 5 calories and are sweetened with Stevia – a remarkable non-caloric herb native to Paraguay that has been used as a sweetener and flavor enhancer for centuries.
Click
here
for retailers that carry ACTIVATE.

(Disclosure: ACTIVATE provided me with the above mentioned products in order to review them. I was not monetarily compensated for this review or it's posting. The views/opinions in this post are my own.)